Wall cladding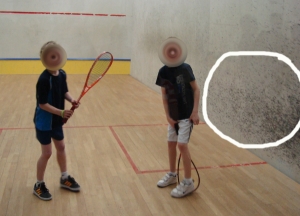 Do you have enough of this ? It's possible to cover the plastered or untreated walls of the squashcourts, with a cladding of glass panels.
The panels are made of tempered (safe / strong) coloured, patterned glass and provided with a soundproof and protective insulation material.
These panels are being attached to the walls by means of countersunk holes and bolts, so that the direction of the ball will not be influenced by the fastening of the panels. The panels are available in many colours.